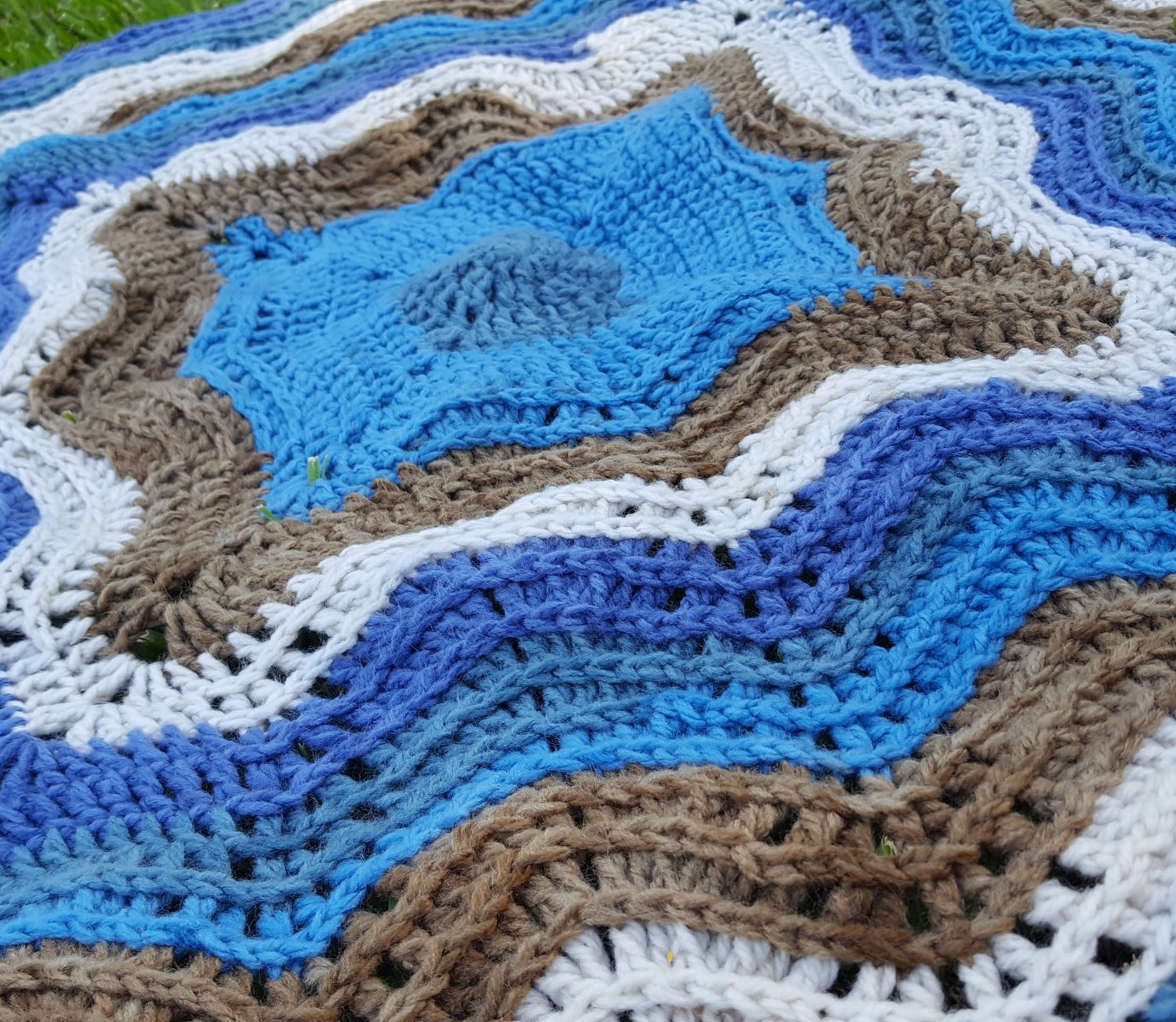 Arcanum Undis (The Secret is in the Waves)
This blanket uses a variation of one of my favorite knitted patterns, "Old Shale". It's so timeless and elegant. It's also quite addictive. 

Knitted "Old Shale" Lace has been around ages with a multitude of variations. It's virtually timeless and elegant. This blanket is my crochet version of "Old Shale Lace". As the pattern infers, it's wavy and fun to stitch too!

The pattern is very versatile as it can be worked in as many rounds as desired, using any yarn, but is especially pretty with long color runs. Instructions are included on increasing the size of the blanket.

The blue sample is made with Bernat Pop!  The pink is made with Lion Brand Mandela.