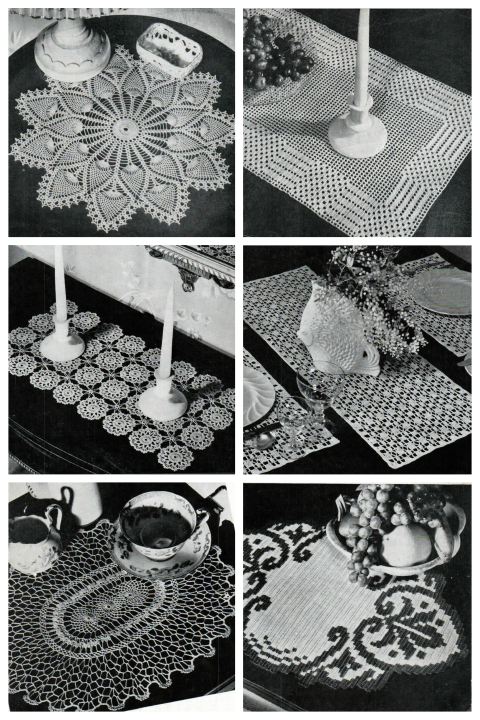 The Spool Cotton Company Book No 147, Doilies (1940)
$7.00
The Spool Cotton Company Book No. 147: Doilies, Luncheon Sets/Table Runners - 1940

Sunshine and Shadows #7281
Mariposa #7285
Nosegay #7269
Colonel's Lady #7225
Cross Cross #7261
Trianon #7255
Daisy Chain #7284
Rose Whirl #7272
Modern Squares #7264
Buttercup #7282
Regency #7265
Americana #7260
Magnolia Gardens #7228
Dot and Dash #7280
Pineapple Doily #7275
Snowdrift #7266
Monticello #7254
Rising Sun #7274
Bread Tray Doily #7259
Bone Ring Mat #7258
Laurel #7262
Ripple #7252
Minuet #7277
Arden #7270
Prelude #7256
Melody #7186
Touch and Go #7254
 

(Used) Good condition. 

CONDITION STATEMENT: These are vintage pre-owned books. Some have rarely been opened , while others may have been well-used and show their age. Previous book owners may have written in / on their books, stickers may have been removed from the covers, pages may have yellowed, some pages may be dog-eared or creased. There might be small tears on pages or covers due to shipping and may have clear tape over tears to prevent further damage. Depending on how they were used or stored by previous owners, there could be slight odor. I will ensure that all patterns and pages are present and attached.